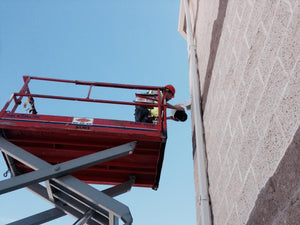 Our Fire Safety Solutions
Fire Safety is not only a required element for all commercial entities, but should be something prioritized by your solutions provider. Too often systems are designed by inexperienced providers who simply do not have depth of experience. This potentially leaves holes in the system design and impacts the safety of the people and assets you are trying to protect.
Fire Alarm System
Extinguisher Inspection
Our Security System Solutions
Worth Fire & Security delivers full-service solutions that encompass critical components of a solid monitoring and security system. Through our single-source system, we ensure that you have all the elements needed to meet compliance and rigorous safety standards.
Access Control
Cameras / Video Surveillance